Featured Products
Linen Japanese Artisan Apron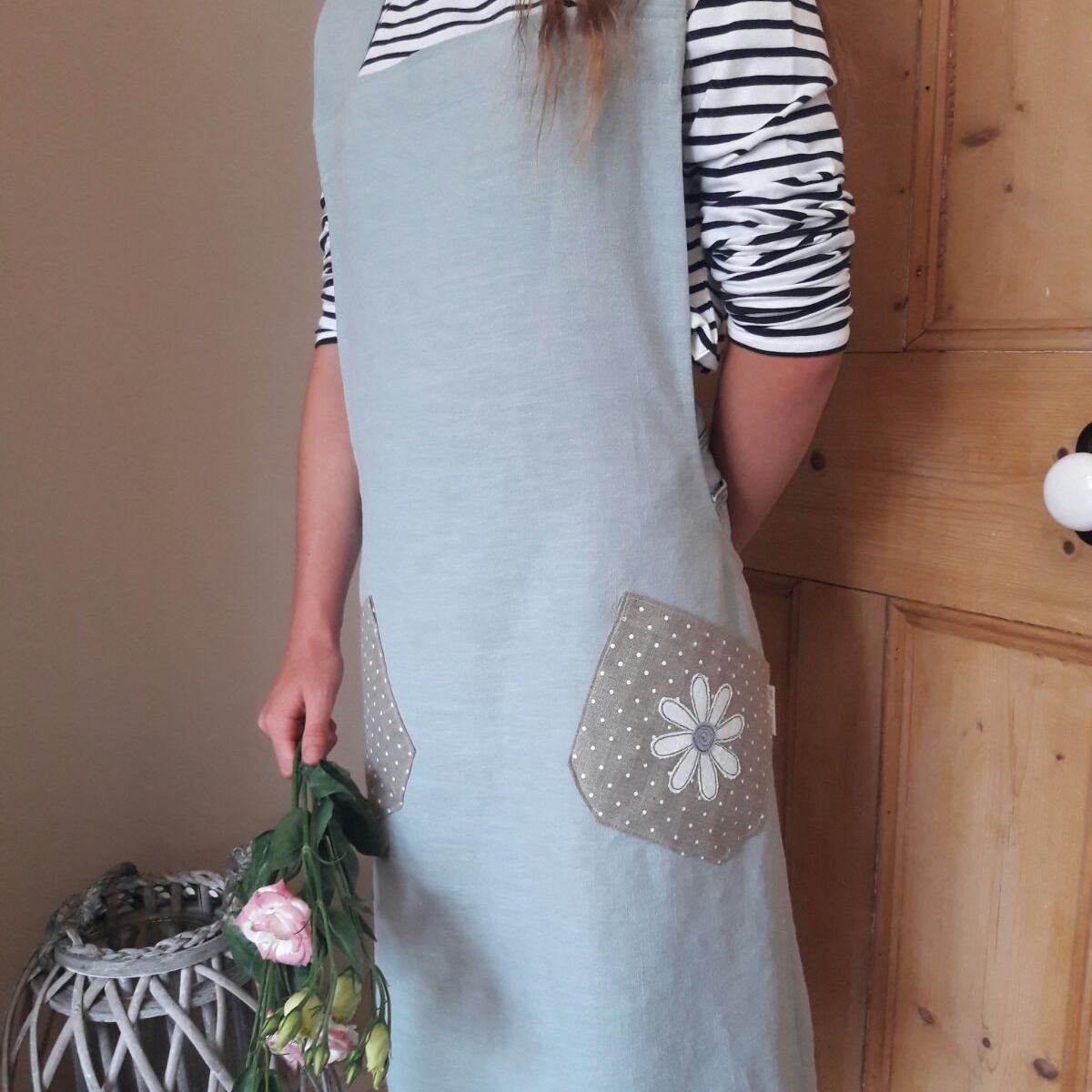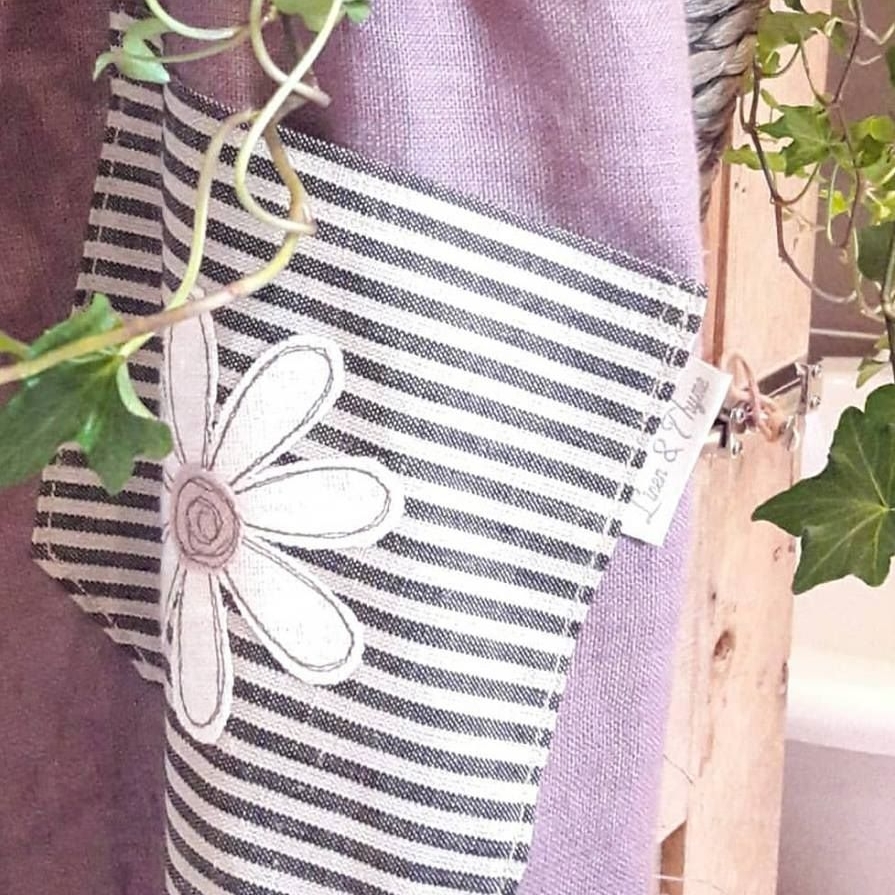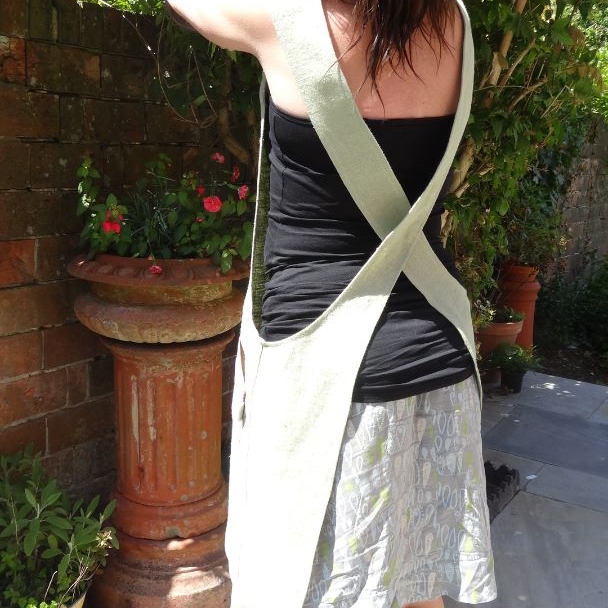 These gorgeous Japanese Artisan Aprons were one of our first designs at Linen & Thyme, and we love them just as much now as we did then. Available in a changing range of beautiful colours, this garment was designed with comfort and practicality in mind.
Depending on the design chosen, the main body of the apron is handmade from 100% linen or 70/30% linen and cotton blend. Easy to care for, both textiles soften and improve further with each wear and wash.
Measuring 77cm from the top of the bib to the bottom hem, these garments fit everyone from a size 8-18. Our Japanese Aprons simply pop over your head and two straps cross elegantly at the back, meaning no need for fiddly ties or buttons. Generous contrasting pockets decorated with a simple linen applique provide ample room for all those necessary bits and bobs.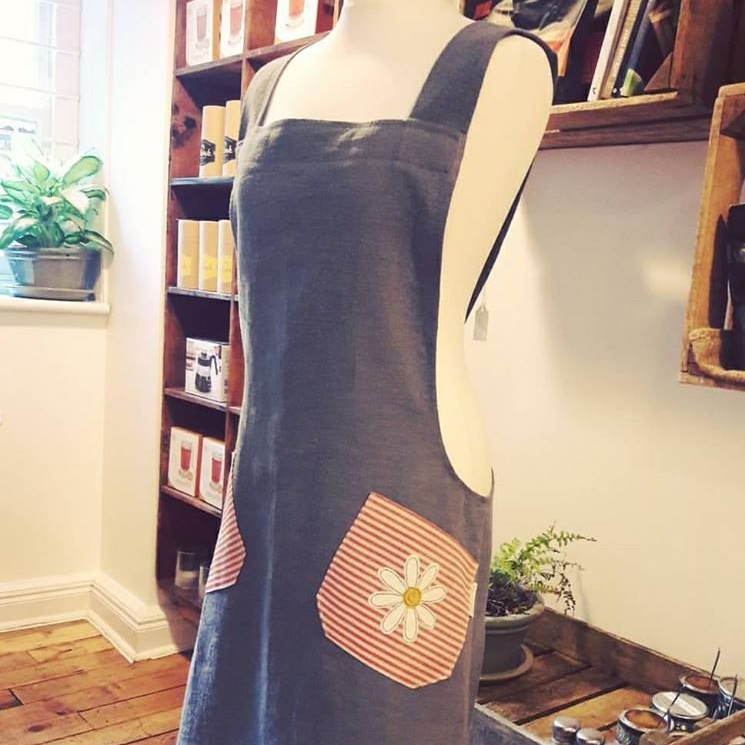 Visit us at the Chesapeake Mill, Wickham, or Breezes Café, Hill Head, Hampshire or click here to follow the link to our etsy shop to view the styles available. Alternatively contact us for further information xx